Product descriptions are a criminally underestimated element when it comes to boosting sales and website rankings. Not only do you want to make it super easy for Google to know what you're selling, but you also want to excite the real humans who are searching for that product.
Lexy from Hobart couldn't care less about the SKU of your subwoofer – she'll care about whether it sounds good and if it's going to take her two damn days out of her life to set it up.
Unfortunately, you can't just use the descriptions that the manufacturer uses or copy and paste copy from one product to another –  this won't be looked on favourably by humans or Google.
It's worth writing unique content for every item, whether you're trying to move 10,000 x $5 products or 50 x $1,000 products.
So what constitutes a 'good' product description? Well, in an ideal world it has a few elements…
Anatomy of a product description
Regardless of whether you're selling jewellery or farm machinery, you'll want to keep product descriptions clear and confusion-free. Start with several high-quality images that focus on the quality and features of the item.
If your customers are time poor or it's a low-investment product, keep the description short and simple. You can use bullet points, stand-out sections and/or imagery to highlight the primary features.
If it's likely to be more of an emotional purchase, you might like to build up a story around the product.
Consider writing about:
The primary features (and associated benefits) of the product
How the product can make life better or easier for the customer
Keywords and tags that describe the product
Answers to any questions you think might be asked
The story behind the product
The people behind the product
Reviews from your customers, if possible and compelling.
Keep things honest
Whether you're selling hotel rooms, jewellery or bespoke furniture, it pays to be upfront with your descriptions. Sure – get creative about how that new leather duffle bag can transform your next flight into an epic intercontinental adventure, but don't exaggerate about its dimensions or details.
Do you have a customer who wrote you a love note about a particular product? Ask if you can add their comment on the product page. On-page reviews can also improve search rankings and add authenticity for readers. Word of mouth is golden.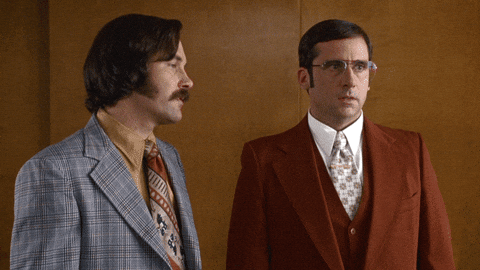 Change it up
You may well have three variations of the same product, so a good product description can actively help people to make a choice and avoid 'analysis paralysis'.
A good rule of thumb is to consider how you would honestly explain those differences on the sales floor. Is one more affordable and the other of superior quality? While you don't want to use the words 'cheaper' or 'made a bit better', there will be ways to describe these differences in a clear and compelling way.
Keep focused on keywords
Now, keywords definitely matter in product descriptions. But you don't want to damage the readability of your descriptions – or your search engine rankings. There's no need to spam the page with every conceivable keyword. Instead, simply be thoroughly descriptive of your product and ensure important features, materials, sizes and shapes are included within that content.
Send me your spreadsheets…
If you are feeling overwhelmed by the thought of writing about your product database, get in touch. I'll provide a quick quote and get to work on your spreadsheet – providing consistent, keyword-optimised descriptions that are easy to drop straight onto your site. Eeeasy as.